Here's a list of accessories some have purchased (including me: most of them) for their 2020 C8's. Most will likely apply to the 2021 as well, depending upon any design changes made by GM. I'll start with a disclaimer that you read on at your own "financial risk".
Any prices quoted are of course in Canadian "loonies", unless otherwise indicated. This list for the most part doesn't include modifications that augment performance, so nothing "major" or super-pricey with the exception perhaps of the XPEL Ultimate/ceramic coating, rims and a laser detection system:
1.
Front grill covers
, to reduce front radiator fin damage from rock/bug strikes. These come in several varieties and this is a topic already covered in the Forums here: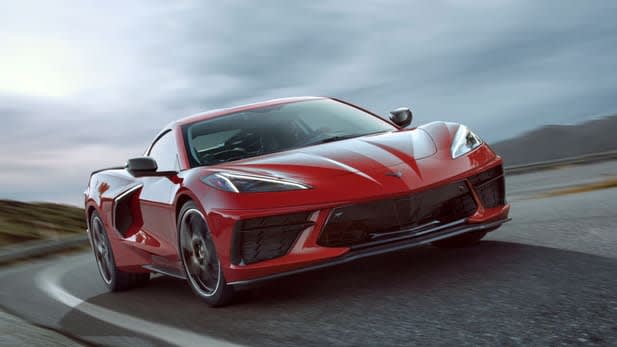 I see the aluminum mesh allows 77% air flow. My C8 will see a lot of track use. Wondering if the restriction of air flow should be of concern. Also. Why doesn't somebody come up with a removable option (without having to partially disassemble the front end)
canadiancorvetteforums.com
2.
A front "bra
" (aka "body mask") in lieu of the above grill covers. Some prefer it and like the look whereas others aren't keen on its appearance and worry about road grit getting between the cover and paint and causing rub damage. There are those who have them that say it's not a problem.
3.
Jack pads
. Fairly standard as a "must-have" accessory for many Corvettes (not only C8's) and they come in several varieties but the main difference looks to be whether they're "permanently" attached or put on/taken off as needed. There are pros/cons for each type, according to some. The jack pads for a C7 will work on a C8.
4.
Tire plug kit and small compressor
. With no spare tire available and with run-flat tires, some like to have the ability to plug (if possible) a hole and then pump up the air again, rather than drive on a completely flat tire, even if the tire is made to "run flat". Some worry that driving on a flat tire will likely render it unrepairable by the time it gets to its destination, especially if it's a long ways away. Then when the original run-flat tires wear out, some replace them with regular tires and swear by the reduced cost, quieter ride and longer wear, so again another choice for you to make when the time comes and if you do swap out the run-flats, a plug kit and compressor will be a necessity.
5.
Battery tender
. Again, some consider this a "must" when parking the car for any length of time, to ensure the battery maintains its charge. Dead batteries are sometimes hard to revive or at the very least, going dead can reduce their future life-expectancy. There are other things recommended when parking your Corvette, such as fuel additives, and again this is a separate and somewhat lengthy topic with different points of view and deserves your research. The OEM 2020 C8 battery tender with the crossed flags logo is GM part #84529276 but you can find after-market ones that work and I note that Murray20c8 from these Forums purchased a Black & Decker BC6BDW charger from amazon.ca and others swear by the "Battery Tender" brand.
6.
Shock or strut tower covers
. This covers the shocks where water from rain or washing the C8 can accumulate and cause rust. I started this topic before on these Forums: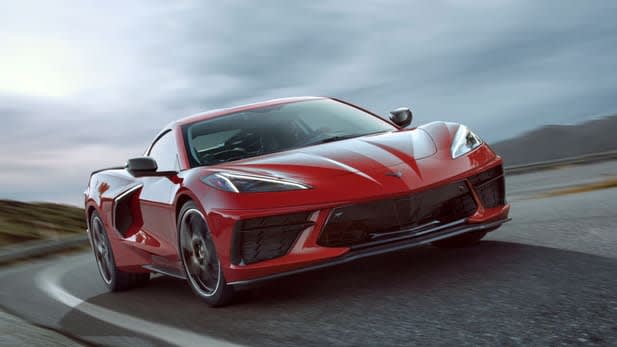 I recall some mentioning the C8 shock towers filling with water after washing the car or going through decent rain, which could potentially lead to its bolts rusting. I haven't had mine long enough to know and it's now parked. Here's a YouTube video showing a potential solution. Has anyone tried...
canadiancorvetteforums.com
BTW: aside from eBay, you can order the same set direct from the manufacturer website and save 5 US bucks (I know; not much):
AOR C8 Corvette Strut Tower Covers
.
Credit goes to "16falcon" on the MidEngineCorvetteForum for telling us that GM hasn't totally eliminated the water pooling problem for the 2021MY, but instead it might be a problem only for the driver's side shock tower with the passenger side drain holes gone.
7.
Frunk "emergency open" button blocker
. For those paranoid about something stored in the frunk, shifting and hitting the "emergency open" button (potentially very bad at highway speeds), the only company I've found to date who makes a cover for that button is:
CHEAP INSURANCE! Introducing the AGM Front Trunk Button Blocker. Did you know your C8 Corvettes hood can be popped if an object in your truck taps the emergency release button? The emergency release button was put in place by GM as a safety standard. HOWEVER, if an object in your trunk...
www.agmotorsports.net
But it's expensive (US$45.00), especially for the prohibitive ship cost to Canada (US$225.00!) and it leaves the plug-in cover lifted up. Some have devised a DIY solution and credit goes to "LJT" on the MidengineCorvetteForum for a photo of what he did with a piece of clear plastic and some velcro and 2-sided tape. He also mentioned painting the tape ends flat black to improve the appearance:
And as an update for this item and I give credit to "16falcon" with the MidEngineCorvetteForum who recently said:
"My understanding is that if the button inside the frunk is pushed while the vehicle is in motion, the frunk will open to the first latching position to allow air into the compartment. That would also result in vehicle speed being limited to 26mph. Once the vehicle slows to something like 3 mph, the second latch unlatches so the trapped child can escape. That was the way it was described before the frunk recall when the inadvertent openings were occurring."
If correct, not covering the button may not pose as serious a safety concern however it would at a minimum be annoying to suddenly and unexpectedly have your vehicle decelerate to 26 mph (about 50 km). Or perhaps you'll think this so unlikely to happen, it's not worth worrying about? You decide.
8.
External torx-plus sockets
. For the DIY crowd, you'll need at least 2 specific types of sockets to remove (a) the engine bay skid plate bolts (size 16 or Snap-On part #FLEPL 160 for those who want the best) and (b) the rear shock tower cross beam bolts (size 12 or Snap-On part #FLEPL 120). These aren't regular type TORX since they're external
and
TORX
Plus
(square rather than rounded splines). You can buy sets on amazon.ca that give you both sizes and there are a few options but I like the set made by Neiko which can be found searching "Neiko external socket 4 inch". My attempt to leave a link to the amazon.ca product, kept getting torpedoed but it's easily found with a search.
As an update and back to the Snap-On tools: you can't buy a set of their external torx-plus sockets and it'll cost about $20.00 each (plus a small delivery fee) for the 2 you need...or you can create your own "set" by buying individual sockets sized 8, 10, 12, 14, 16, 18, 20, 22 and 24 (9 in total) for about $200.00 plus delivery. A lot more than the $46.50 + gst Neiko set mentioned above but the Snap-Ons don't have a recessed contact point, so they contact the bolt better (for you
really
picky people).
You might "make do" with other/regular tools however those risk stripping the bolts with repeated use, so whether you buy any torx-plus sockets depends how fussy you are getting the "right tool for the job".
9.
A car cover
. For those who park their vehicle and worry about dust accumulation or something in the garage hitting and damaging the exposed car. But then there are others who believe a cover may result in grit getting underneath it and damaging the paint. So you decide. Either way, GM makes some great covers that custom fit the C8 with its wider passenger-side mirror. No doubt other cover manufacturers can do so as well or soon will have one for the C8. It's recommended you NOT cover your new car for at least a month, to allow its new paint to "breathe" or cure properly, otherwise you risk damaging the paint. This like many things has attracted some debate but that's what GM suggests. I paid $387.28 + gst for the OEM Corvette-logo'd interior car cover which is the best car cover I've ever used, although I've only ever had 3 others.
10.
Floor mats
. For the interior cabin these come in cloth or "rubber" variety and I prefer the latter in the all-weather version but again, it's a matter of preference. You can buy OEM or after-market of either type. I picked up my set of OEM interior "premium moulded mats" for $168.68 + gst and they have the Corvette coloured "V" logo on them and look/work great (GM part #84534619). Some prefer the after-market interior Lloyd Mats which they make mostly in cloth and you can choose from a variety of cloth trim colours to match your car. You can also buy an OEM frunk and trunk "rubber" mat set. I paid $128.08 + gst for my OEM "tray set" which seems too low for what you get and when compared to the price of the interior floor mats. The tray set is GM part #84840628 for the HTC and #84840624 for the coupe. Lloyd Mats sells the frunk/trunk mats as well. Some have had problems lately getting C8 interior floor mats from GM, due to high demand, but that should soon change.
11.
XPEL
Ultimate and Ceramic Coating
. Many like to protect their vehicles with XPEL Ultimate, which can reduce damage from rock chips. It replaced the old 3M which could obviously yellow, depending upon your car colour...although I'm told 3M has since improved. Sun Tek is another type of PPF (Paint Protection Film) that some say is just as good as XPEL Ultimate. It's usually done at the vehicle front end and other areas that are exposed to rocks such as the outer mirror fronts, however some enthusiastic people cover their entire car with it. Then over the XPEL Ultimate, you can apply ceramic coating which doesn't protect from rock chips but it augments the look of your paint and helps bead the water so it makes it easier to clean the car. There are many types of ceramic coating and people have different opinions on what's best. The type of ceramic coating can dictate how many layers are applied and whether a "refresher layer" has to be applied every year. They come with different warranties and
none
"last forever". This is a long topic and there is much discussion about it in the various Corvette Forums. Costs vary widely. One of the biggest complaints appears to be bubbling within the XPEL Ultimate, with installers who leave bubbles saying to wait and allow the bubbles to disappear with exposure to the sun/heat. However the "better installers" claim there will be no bubbles and I'm told some of those installers eliminate bubbles by using hot water when applying the XPEL Ultimate. So do your research and read installer reviews or better yet, find out from other Corvette owners who they recommend.
12.
After-market rims
. Many think that GM doesn't offer the best choices for upgraded C8 rims. That may change in the years to come. There are LOTS of after-market options and prices vary depending upon the rim construction, with "true forged rims" commanding the highest prices (as high as $2,500.00++ each, if you go crazy) and supposedly being the strongest. Your type of rim will be dictated not only by your pocketbook but also on how you use your C8. A lot of track use, for example, will have many prefer the forged rims which eliminate weight and maintain good strength so they should better withstand stress/impacts and be safer for the track. Or some prefer to simply powder coat the OEM rims different colours, to better match their taste and save money. You need to spend some time researching choices/prices, before buying any after-market rims and ask advice from fellow C8 owners. Be wary of some manufacturers who advertise their rims as "forged" and price them fairly high, when in reality they can be "semi-forged" or "flow-formed". So again, do your research and know what you're buying.
13.
Other appearance accessories: there are MANY
!
There are lots of tempting accessories offered by GM and you'll find them on their website "build and price" C8 configurator. These include coloured brake calipers and seat belts, carbon fibre parts, etc. The high-wing spoiler looks to have been deleted for 2021 although it was largely unavailable for the 2020 anyways due to manufacturing problems. You can add splitters and other ground effects to create that "more exotic look". Engine covers painted to match, are also popular for coupes. Depending on what you do, you can make a huge dent in your pocketbook. No doubt as time goes on, the list of C8 appearance accessories will grow both with GM and the after-market crowd.
14.
Laser/radar detectors
. Radar detectors help but don't eliminate all tickets, since they're largely ineffective against laser: by the time you're "hit" by laser and told so by your radar detector, you've likely already earned a ticket. The most effective means of "total invisibility" is purchasing an ALP (AntiLaser Priority) system or Lidar jammer, which is built into your front and rear bumpers. Then to get "the cat's meow" you combine the ALP with a compatible built-in radar detector, so it's an all-in-one system that's hard to see inside your vehicle. This can be a ++ costly exercise (well north of $6,000.00) and I worry about it encouraging speeding if you think you're "bullet-proof". This is another stand-alone topic and requires a lot of research. The better installers will test what they've done afterwards, using a "DragonEye" or actual police laser unit, to ensure they've done a good job. This type of system or even a radar detector alone, can be illegal in some Provinces (not BC or Alberta though). If you want to really get informed about radar detectors and Lidar jammers, check out or join:
Radar Detector & Countermeasure Forum
. So this is another potential accessory for your "capable of 300 km/hr" C8...
15.
A tow hook
. Some want the piece of mind of having a tow hook in their trunk, since many tow-truck operators won't know how to properly load your C8 w/o damaging it. The manual tells you to have it loaded on a flat-bed but you still need to pull it onto one. There's a spot for screwing in a tow hook, on both the front and rear bumpers of the C8 once you (carefully) edge up and open a small panel on each bumper. This is particularly handy for anyone who tracks their car. GM sells tow hooks however for what it is, the price (regular price $225.00 + tax) is rather steep so some (including me) have made their own using a tow ring, coupler and steel rod (3/4" rod with metric thread; Imperial thread will NOT work; I tried it), using all high-grade steel to safely support the weight of a vehicle. I can provide details including sizes for anyone else wanting to tackle this but the materials work out to about $50 and it's a fun DIY project.
16.
Mud flaps (aka splash guards)
.
A matter of preference. Some don't like the look whereas others feel it important to protect the area behind the wheels from road debris. For the C8 I've only seen the OEM version available so far. Some who have owned prior Corvette generations say the after-market versions are superior since they extend lower down and/or are wider, and provide better protection. The C8 OEM are GM part #84263453 (front) and #84263457 (back). I paid $64.11 + gst each, or $128.22 + gst for the pair of OEM splash guards. Note: your C8 comes with factory-installed black composite "stone protectors" which are behind each wheel and the rear ones stick out a
tiny
bit on the side. The actual OEM mud flaps are larger and replace these stone protectors.
17.
Illuminated sill plates
. These are battery operated and replace the existing inside door sill covers, giving you something that lights up with the Corvette Stingray logo when the door is opened. Some don't like drawing attention to that area since it's prone to scuffing from entering/exiting the car and likely moreso on the passenger side. So another choice for you to make. Described as "plate pkg" with GM part #84185603. I paid $252.07 + gst back in September but my parts dealer hasn't received them yet (still on back-order these past 4 months). Rumour has it that GM will keep some accessories for factory install to favour those who order the accessory with their new C8, which makes it more difficult to find some accessories after the fact. While you might pay a premium from factory, the advantage is it's installed at factory or by the dealer (depending upon the option) for no extra cost. So direct from factory may be the best choice if you're not handy with a screwdriver/wrench. But like most C8 accessories, there are YouTube videos showing you how to install the illuminated sill plates and it's not complicated.
18.
Screen protector for the infotainment screen.
For those picky people who worry about scratching their screen with repeated use. The only one I've found so far is made by Corvette Mods (see link below) but no doubt there will be others as more C8's are made and the after-market vendors get on board. The Corvette Mods price is US$25.00 + US$14.50 ship to Alberta, so they do ship to Canada. Somewhat pricey for a plastic sheet however it maintains the touch-screen capability so it's no ordinary "plastic sheet".
Shop 2020-2023 C8 Corvette parts and accessories at Top Flight Automotive. The leader in Corvette parts and accessories parts since 1977. Largest Inventory. High Quality Products. Great Prices.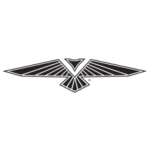 www.corvettemods.com
19.
SD card for the PDR (Performance Data Recorder).
This isn't just for track use since some like to activate their recorder during "daily driving" to capture what's happening. The memory size you get will determine how long you're able to record, before it runs out and starts to overwrite what's already been recorded. Or others like to get a smaller size SD card and then store them when full, to maintain a permanent record that's never overwritten. You decide. The Owner's Manual recommends a 16 GB or larger size and specifies that it MUST be a Class 10. I plan on attending the Ron Fellows Performance Driving School so I purchased a 512 GB larger size, to record both days w/o problem. You can get sizes up to 1 or 2 TB. Keep in mind that the recording time diminishes when recorded at a higher resolution (ie. at HD quality). There are many different manufacturers of SD cards and they vary things like transfer speed and other characteristics, so pricing within the same manufacturer varies depending upon the "features" of the SD card. Check out SanDisk for example. Just make sure to purchase a Class 10 and that's normally specified right on the SD card. This is a research topic of its own for all of you "fussy videophiles".
One item which is likely a "performance-related accessory" but not too much money is the
oil catch can
. There's some controversy about whether it's needed however there are a few C8 YouTube videos showing the oil caught by them, so perhaps they work and are worth the price. It's easy to install if you have a few tools and can follow YouTube video directions. It's unknown whether they might affect your warranty but some say definitely not. Again, up to you to research and decide.
One place I've found that has good prices for GM OEM accessories is:
BuyKippScottGMParts.ca
. It's an online ordering business that ships from Red Deer, Alberta with very helpful staff. I've used them several times and invite you to check them out and compare prices to whatever you have available in your area. And BTW: I'm NOT affiliated with any of the businesses I've mentioned in this posting. I've specified some to better help you in your never-ending quest to outfit your C8 to your satisfaction.
Hope this summary will help some of you and especially those purchasing their first Corvette/sports car. Feel free to add on anything obvious you think I've missed since the above list is by no means comprehensive. Happy New Year!
Last edited: