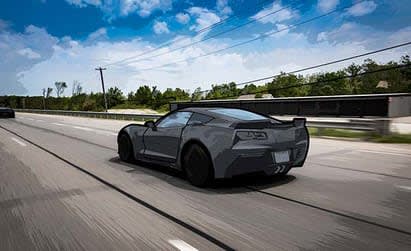 Been reading a bit and checking out the site (and YT vids) on this cooler bleeder thing available from someone in the US. Seems to be a quality product judging by the posts I've found from people that have purchased one and used it on their Z06's and ZR1 (C6 & 7). Anybody in Canada and...
canadiancorvetteforums.com
I did the above post over on the regular C7 section. I am contemplating purchasing this shop tool to properly bleed my C7 ZR1 CAC system. As mentioned in that thread most cars that come from the factory usually do not have a properly bled CAC system and that can hurt your car's performance especially if you drive it hard or track it.
So, if I do purchase this device are there people here interested in having their CAC systems bled properly? I would be willing to do this on your car for a small fee. Most dealers will charge 3hrs or more for this service and even then there is no guarantee that your system will be totally free of air. Most people can attempt to do this with regular tools and manual pumps but you would be spending a ton of time doing this and again no guarantee of a properly bled system.
I'm not interested in making money doing this, I just want to recoup some of the costs for me to purchase this device and I can use it to help some of you achieve a properly bled CAC system and maybe your car will operate to its potential.
If I buy this thing I'll have it working on my car first then I can do other people's cars later in the spring/summer. Post down below if you are interested in having your CAC system done.
Tony